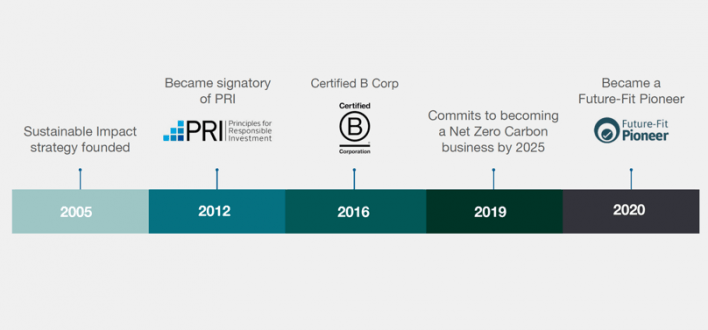 WHEB draws its roots from deep within the ethical, socially-responsible and impact investing movement.
WHEB1 Group was originally founded in the late 1990s. Our focus on sustainable and impact investing remains unchanged since then. WHEB Asset Management was founded in 2009 and took over the management of the current investment strategy in 2012.
Since then, the business has grown substantially and is recognised as one of the leading impact investors in listed equities in Europe. Our ambition is to remain at the forefront of the rapidly evolving impact investing market.
Sustainable and impact investing is all that we do – and it is all that we will ever do.
1 WHEB stands for Wylie Heyworth Environment Business after our two founders Dr. Rob Wylie and Kim Heyworth
How to invest