The time is now - investing in solutions to critical social and environmental challenges
In our impact reports, our research specialists set out the critical problems that our investments are helping to solve. We provide examples of the companies held in the strategy and how they contribute to these solutions as well as data on how well we are helping to
reduce greenhouse gas emissions and promote more sustainable businesses.
Our latest impact report underscores our clear intention to invest in companies that provide solutions to critical sustainability challenges, connecting our investors with a brighter, healthier future – for people and the planet.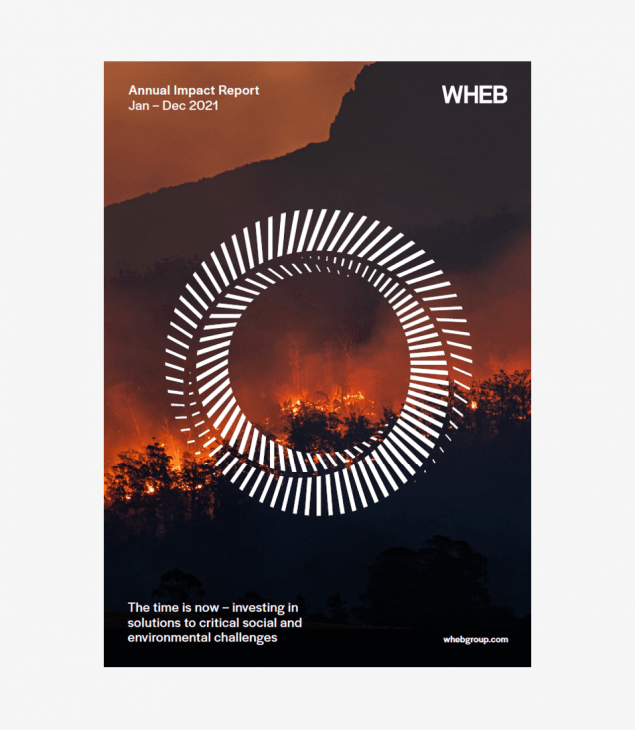 Read the report
You'll learn about:
The positive impact that is at the heart of our investments thanks to our 'Theory of Change', which differentiates our impact strategies from other industry products labelled as 'ESG'.
The problems we are helping to solve through our nine sustainable investment themes and the positive impact associated with investing in these areas via WHEB's Strategy.
Other types of impact we have delivered in 2021, including engaging with portfolio companies and the broader financial system, advocating for progressive change as well as how we manage the impact from WHEB's own operations
Our outlook for 2022, why we remain optimistic about the progress towards a zero carbon and more sustainable economy, and the challenges that we face.