WHEB calls for fund managers to adopt "Radical Transparency" ahead of New FCA Fund Labelling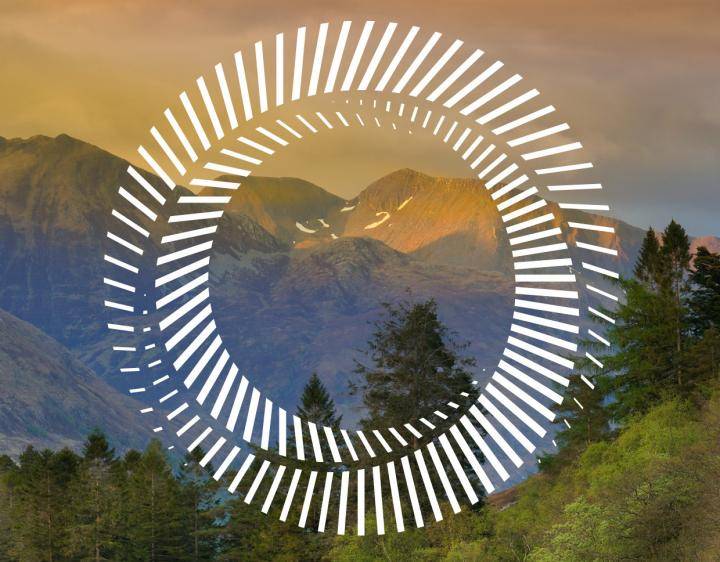 Real-world' Outcome Reporting: WHEB Leads on 'Impact' Fund Transparency

WHEB's Impact Report Acts as Industry Template for ESG/Impact Funds
London, 14 June 2023 — WHEB Asset Management (WHEB), the impact investing pioneer with £1.4bn AUM, today calls on the fund management industry to embrace 'radical transparency' in reporting fund activity and disclosure beyond standard financial metrics.
WHEB's FY 2022 Impact Report, published today, provides candid detail about the real-world outcomes of its social and environmental investments alongside financial performance. Such detailed reporting will soon become a prerequisite as regulators seek to combat the prevalence of Greenwashing in public market funds.
The FCA is due to announce new fund labelling rules in the coming months, which is expected to require ESG or sustainability labelled funds to demonstrate the 'real world' social and environmental impacts of their investments.
WHEB, which spearheaded its unique global equity impact strategy almost 20 years ago - around when the 'ESG' term was coined – hopes its 2022 Impact Report will provide a template for industry-wide reporting on their non-financial impact/performance.
George Latham, managing partner at WHEB Asset Management, says:
"Over the past ten years or so, we have seen many imitation strategies launched from established fund managers as demand for sustainable solution-based funds increases. Many new competitors are rushing into this space, but it isn't simple. It is hard to do and requires a depth of understanding.
 "While we're delighted to have led the creation of this market, current fund labelling and reporting requirements are open to manipulation with companies divulging the metrics they want you to hear.
 "Our Impact Report draws a line in the sand. We believe it offers a no-holds-barred assessment of what we're achieving in terms of our impact on sustainability and the environment. This is crucial if investors are to trust that their capital is indeed being allocated to better the environment and tackle climate change. I urge other change-makers in the fund industry to adopt this level of radical transparency ahead of regulatory demands for it."
WHEB is committed to maintaining its European SFDR Article 9 status for its Sustainable Impact Fund (ICAV) and Environmental Impact Fund (ICAV), and to attaining the equivalent designation in the UK market once this is finalised.
The Impact Engine – 2022 Impact Report
Today marks the release of the ninth annual Impact Report by WHEB, which shares unprecedented levels of detail assessing the performance of its investments, approach and wider business activities.
Independently assessed and incorporating the respected measurement frameworks of GIIN1, WHEB clearly evidences the outcomes associated with its investment strategy across nine performance indicators. Each indicator is aligned with its related UN Sustainable Development Goal.
Year-on-year comparisons provide candid insights into performance, whatever the change trajectory. In 2022, overall assets under management were down on the previous year which reduced the positive impact associated with the strategy as a whole.
Click here for full 2022 Impact Report Findings
WHEB Fund stock holdings are analysed by a proprietary tool called the 'Impact Engine', which assesses the impact 'intensity' of the stocks' different products and services. This rigorous and systematic approach provides a basis on which to compare the positive impact of companies doing very different things, from developing life-saving cancer therapies to supplying solar modules and wind turbines. In turn, this enables the investment team to make structured decisions about which companies to include in the investment portfolios, taking into account risk, return and impact.
Central to WHEB's investment case is intentionality. This means the investment rationale and the investment decision itself must be explicitly rooted in the positive impact that the business delivers.
ESG Performance
For ESG Performance, WHEB takes an ESG 'snapshot' of the portfolio at the end of each year across 15 ESG factors using data supplied by Impact Cubed. That means the analysis is based on actual outcome data rather than on an assessment of company policies or declarations. 100% of the strategy is invested in companies that deliver positive social or environmental impact and do no social or environmental harm.
Similarly, the Impact Report includes disclosures about the company's own sustainability, including WHEB's ownership structure, operational Greenhouse Gas Emissions and diversity and inclusion. Unusually, this goes beyond corporate promises and assertions, to report the actual outcome of these efforts.
Seb Beloe, head of research and partner at WHEB Asset Management, says:
"Our research model combines traditional financial and sustainability analysis. We build a holistic understanding of the companies we invest in. By going deeper, we identify positive impact companies with high-quality business models and management teams. Returns to our investors are not just measured financially – they include real-world positive impact and progressive change.
"Our goal is for our clients and other stakeholders to be excited by our approach to investment and the companies that we hold in our portfolios, and to help shape a broader movement by showing leadership in our approach. Transparency is intended both to ensure alignment and strengthen this relationship with key stakeholders."
 1 Global Impact Investing Network, GIIN, is the global champion of impact investing, dedicated to increasing its scale and effectiveness around the world. https://thegiin.org
About WHEB Asset Management
WHEB Asset Management are pioneering, global equity impact investors, managing ~£1.4bn for institutional and retail clients. The team, led by partners George Latham, Seb Beloe and Ted Franks, have been working in sustainable investments for over 25 years and trace the track record for the strategy back to 2005.
As positive impact investors, WHEB's mission is to advance sustainability and create prosperity through positive impact investing for its clients and the world. WHEB believes in the fundamental connection between long-term positive change and long-term growth.
Known as 'the impact people,' WHEB have been investing in companies to achieve a measurable positive social/environmental impact alongside a financial return since 2005. (That's around when 'ESG' was coined and a decade before the UN Sustainable Development Goals, SDGs, were created.)
As established specialist impact investors, WHEB's equity impact strategy has been tested across market cycles and developed over the long-term by a team of highly experienced investors. Ted Franks, Fund Manager and Head of Investments was a co-founder of WHEB and is supported by a team of eight other analysts including Seb Beloe as Head of Research.
WHEB manages three funds:
FP WHEB Sustainability Fund (OEIC)
WHEB Sustainable Impact Fund (ICAV)
WHEB Environmental Impact Fund (ICAV)
As a B Corp certified company, and actively engaged across influential organisations – including the Impact Investing Institute, GIIN and more - WHEB is committed to transparency and Integrity. The latest annual impact report is the ninth in a series that has garnered multiple awards and has set the standard of impact reporting in listed equities.
Investing in businesses focused on the opportunities created by the zero-carbon transition and sustainable global economy is all WHEB does – now, then and always.
More information: www.whebgroup.com
Media Contacts - Cornerstone Communicate:
Anna Lawlor       
anna.lawlor@cornerstonecomms.co.uk            
+44 7983 875537
Richard Acworth           
richard@cornerstonecomms.co.uk                    
+44 7917 080 365
Ben Larter        
ben@cornerstonecomms.co.uk             
+44 7825 880 830