WHEB's 2021 Impact Report: The time is now – investing in solutions to critical social and environmental challenges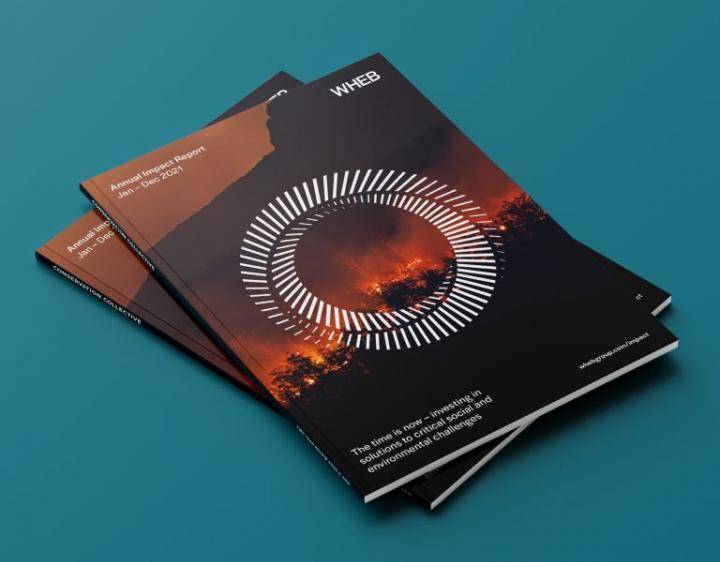 Earlier this year the Intergovernmental Panel on Climate Change (IPCC) published a report which concluded that the world could still stave off the worst ravages of climate change, but that this required immediate action.1
It may sound like hyperbole, but we are now in a time of consequences of climate change. It is 'almost inevitable' that global average temperatures will rise by more than the 1.5°C above pre-industrial level considered to be the safe threshold.2 The hope is that dramatic action now will ensure that the temperature can be brought back below this threshold as quickly as possible.
Impact reporting
This extreme urgency is reflected in the title of our eighth impact report; 'The time is now – investing in solutions to critical social and environmental challenges'.3 The report sets out the positive impact that is associated with WHEB's investment strategy. In 2021, this included the avoidance of 385,00 tonnes of CO2e emissions, the generation of 547,000 MWhs of renewable energy and the treatment of 27.5bn litres of wastewater. Like last year, these and the other impact metrics have been independently reviewed by the Carbon Trust.
Delivering change
As impact investors, our intention is that every company in the portfolio should be directly helping to solve critical social and environmental challenges. The report sets out nine urgent problems facing humanity ranging from the prevention and treatment of illness and disease to the need to protect and conserve precious freshwater resources through to the pressing need to reduce greenhouse gas emissions. A 'theory of change' describes how each company held in the strategy helps to solve these critical challenges.
WHEB's impact
In addition to the impact delivered by the companies in WHEB's investment strategy, WHEB also creates positive impacts through our work engaging with businesses, policy-makers, standard setters and other investors.  Over the past few years we have seen improvements in the gender diversity of the leadership at portfolio companies as well as a dramatic acceleration in the proportion of investee companies committed to achieving net-zero carbon emissions. Just 2% of the portfolio had made this commitment in 2019. By the end of 2021 it was more than 40%.
Scope for optimism
For us, like for many of our clients and partners, the scale of the social and environmental challenges facing humanity can feel deeply dispiriting. However, it has been our experience over the decades spent analysing capital markets, that the headlines often miss underlying tectonic shifts in industrial change. Low and zero carbon technologies are now scaling rapidly. Important industrial tipping points are being reached. We describe some of these changes in our report. We believe dramatic change is underway and that it is accelerating and is irreversible. Action is urgent, but there is also still plenty of scope for optimism.
1 https://www.ipcc.ch/report/sixth-assessment-report-working-group-3/
2 Ibid.
3 https://impact.whebgroup.com/impact-reports/