The impact of conflict in the Middle East on clean energy transition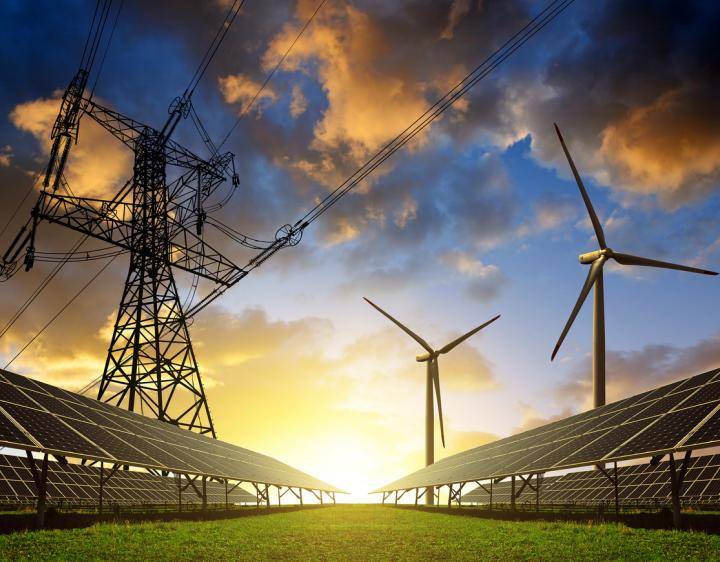 War in the Middle East has sent shockwaves around the world. The scale of the human tragedy and complexity of the geopolitical issues is hard to exaggerate, and we are not going to attempt to address them here. In the narrow terms of global markets, one of the most noticeable effects in the short term has been the sharp surge in oil prices. As concerns grow that the conflict could spread across the Middle East, oil prices could jump to over $150 per barrel.  This would lead to broader ramifications including the intensification of food insecurity across the world, as cautioned recently by the World Bank.1  There are also far-reaching implications for the ongoing global transition towards clean energy.
Oil prices vs renewable energy installation
Historically, periods of high oil prices have functioned as powerful drivers for an accelerated shift towards renewable energy. As the cost of fossil fuels rise, policymakers face mounting pressure to provide their constituents with secure and affordable energy supplies.  Meanwhile consumers and companies seek to explore cheaper and more sustainable alternatives. We have observed this pattern before, most recently and notably following the Russian invasion of Ukraine. This has triggered a significant investment into renewable energy infrastructure. There was also a surge in demand for heat pumps and electric vehicles as consumers worried about their rising energy bills.2
Recent weakness in clean energy stocks
For these reasons, the current Middle East conflict should serve as a strong motivator for individuals and businesses to invest in renewable technologies. Paradoxically, it seems not to have had this effect. Several factors contribute to this apparent contradiction.
Firstly, higher interest rates, as a result of persistent inflation, have translated into higher financing costs for renewable energy projects. Residential solar installations, heavily reliant on loans for funding, have become less appealing to homeowners as interest rates rise. Having seen dramatic growth in 2022, the market has rapidly shifted direction, wrong-footing many companies involved in the sector. SolarEdge, for example, a leading supplier of components used in solar systems, has fallen victim to weakening consumer demand.
Utility-scale renewable projects face similar pressures, with higher interest rates driving up the cost of capital. Utility renewable developers potentially can offset these impacts by charging higher prices for their power. More challenging though are the lingering supply chain issues which continue to hamper the development of the wind energy sector. Orsted, a prominent offshore wind farm developer, recently cancelled two US projects due to higher interest rates, supply chain disruptions and escalating costs. In the UK, Swedish developer Vattenfall also halted its offshore wind project in the North Sea due to rising costs. These events have cast a shadow over the entire wind sector.
Long-term opportunities in energy transition
Amid these short-term challenges, it is imperative to maintain a long-term perspective when assessing the prospects of renewable energy. The latest report from the International Energy Agency (IEA) underlines that the economic case for mature clean energy technologies remains strong. Utility-scale solar PV and onshore wind are the cheapest options for new electricity generation in a significant majority of countries worldwide.  
Promisingly, we are witnessing favourable policy changes which are having a positive impact on the energy transition. In the US, the Inflation Reduction Act (IRA) is propelling the adoption of electric vehicles (EVs). This has led to a remarkable increase in the IEA's projection for electric vehicle adoption. Just two years ago the forecast was for 12% of new vehicles sales in the US to be EVs by 2030. The most recent forecast published earlier this year is for an impressive 50% of new vehicles to be EVs in 2030.3 The IRA's generous tax credits for renewable energy also led to strong demand for US-produced solar panels, significantly benefiting our holding First Solar. Its manufacturing capacity is fully booked for the next 3 to 4 years.
In Europe, the European Commission launched its Wind Power Action Plan last month with the aim of accelerating wind power deployment through faster permitting, improved auction design and enhanced access to finance. These government policies and incentives can play a pivotal role in advancing the transition to renewable energy, even in the face of short-term challenges.