Stewardship in the spotlight: Nature calls - from assessment to action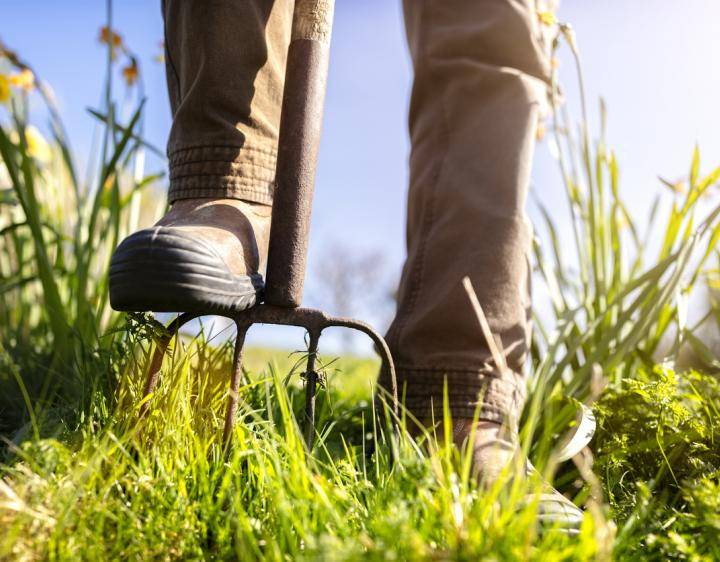 In the two years since first assessing biodiversity impact in the WHEB Sustainability Strategy, the issue has undoubtably grown in importance. But what action has the team taken to address this topic? And what are the outcomes?
Nature calls
With reports of the hottest July, August, and now September on record1, you might think biodiversity is still stuck in the shadow of climate change.
Yet, in the last two years, governments, standard setters and policy makers have helped to push biodiversity up the agenda. These groups have clearly signalled the expectation for action on biodiversity.
For example,
Signed by 196 nations at COP15, the 'Kunming-Montreal Global Biodiversity Framework'2 was a strong indicator of government commitment. This has been translated by the finance sector into the Finance for Biodiversity Pledge, of which WHEB is a signatory.3
The EU has mandated sustainability reporting on biodiversity from 2025 under the Corporate Sustainability Reporting Directive, which came into force earlier this year.
In late September, the final framework for The Taskforce for Nature-related Financial Disclosures was published, 'positioning nature risk alongside financial, operational and climate risk'.
During this time, in recognition of increasing client scrutiny and policy surrounding biodiversity, we have applied our systematic stewardship framework (1. Identify, 2. Analyse 3. Engage, 4. Report) to proactively address the topic in the WHEB strategy.
Recap: Biodiversity in the WHEB strategy
We assessed biodiversity risk and opportunity exposure in our portfolio in October 2021 as detailed in a previous blog by Seb Beloe. Our analysis, which mapped biodiversity materiality for individual holdings against management priority (Figure 1) was presented to the independent Investment Advisory Committee in October 2021.4
The committee agreed that preserving and regenerating biodiversity is an implicit strategy objective. We also noted that the issue relates directly to our Environmental Services investment theme and to WHEB's philosophy of investing in sustainability solutions. This means we are almost entirely absent from the highest risk sectors such as agriculture and extractive industries.
Still, this assessment catalysed a decision to proactively address the biodiversity opportunity, as well as risk, in the portfolio.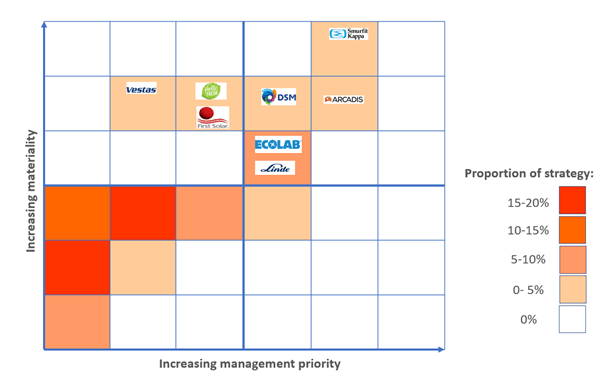 From assessment to action
We have since set out to engage companies held in the strategy for whom biodiversity is most material. Varying degrees of progress have been achieved with the eight we have contacted so far and we report on three examples below:
Vestas
In early 2022, WHEB attempted to engage Vestas, a leading wind turbine manufacturer, on its management of biodiversity risk and opportunity. Several unsuccessful attempts later Vestas confirmed its focus on carbon emissions over biodiversity impacts. 
We shared this with a like-minded client at our 2022 Annual Investor Conference, and suggested collaboration. The client connected us with other concerned investors and together, in early 2023, we wrote to Vestas' CEO.
The letter highlighted the interdependence between climate change and biodiversity and called for Vestas to support nature conservation and biodiversity in the transition to renewable energy. We also encouraged the company to accelerate plans to reduce negative impacts whilst maximising positive biodiversity impacts from its products.
The weight of multiple investors engaging (although still only representing c.0.5% of the company's publicly traded equity) may have contributed to Vestas' substantial response. In it, the company detailed their work on management interventions, baselining through environmental impact assessments and the instruction of specialist consultants to develop a biodiversity strategy. 
Dialogue continues and in early October 2023 the investor group had a call with Vestas' Head of Investor Relations focused on this issue. The group aims to evolve the partnership between the parties to support Vestas in publishing targets in 2025.
Smurfit Kappa
As a manufacturer and seller of recycled cardboard, we note Smurfit Kappa's awareness of biodiversity through its forest certification work. However, in order to bolster its sustainability leadership claims, our objective is for the company to seize the associated innovation opportunity rather than focus only on the compliance aspect.
In late 2021, we briefly discussed this with Smurfit Kappa's Chief Sustainability Officer and they acknowledged the opportunity, mentioning their partnership with WWF for Colombian forest management.5  We requested more detail on progress measurement but at the time, focus shifted away from the topic.
After a previous unsuccessful attempt to initiate a collaboration, we took the opportunity to support a Biodiversity Campaign arranged through our involvement in the Shareholders for Change6 network.
WHEB has since contributed to the letter sent to Smurfit Kappa as part of this campaign. They responded, highlighting ongoing biodiversity management efforts, including double materiality assessments and related KPIs tied to compensation and funding costs. Importantly, the company has a focus not just on how to limit negative impacts on biodiversity from their operations, but as importantly, what the company can do to regenerate biodiversity and whether efforts to date have been successful.
Arcadis
Arcadis is a design and consulting firm providing engineering and environmental services. Our aim in our engagement with the company was primarily to understand the scale of the biodiversity-driven business opportunity for the company and ongoing efforts to capture this.
We questioned the company on disclosure, strategy and targets, assessment of skill gaps and the company's perceived role in promoting biodiversity across various levels.
The resulting discussion deepened our understanding of Arcadis' work defining a global biodiversity impact measurement methodology and the competitive advantage through its track record in nature-based solutions.
Delivering against its 2030 biodiversity net gain target7 requires work to standardise the biodiversity business case and reporting client impact.
Next steps
WHEB's strong focus on sustainability solutions guides our thinking, especially for supporting investee companies to go beyond risk mitigation and seize the biodiversity business opportunity.
This is a fundamental aspect of WHEB's "investor contribution" towards enabling positive impact for our investors.8
Our work engaging directly with companies continues, and we are proud to support emerging initiatives such as the Nature Action 100 which will target two of WHEB's investee companies.9 We will continue to detail progress on this key issue in our usual reporting, including through our stewardship reports, quarterly commentary, engagement case studies and voting records.
Sign up here to recieve our monthly and quarterly commentaries in your inbox.
1 https://www.whebgroup.com/our-thoughts/whebs-approach-to-biodiversity
2 https://prod.drupal.www.infra.cbd.int/article/cop15-final-text-kunming-montreal-gbf-221222
3 https://www.whebgroup.com/news/desjardins-global-asset-management-and-unicredit-among-15-new-signatories-of-the-finance-for-biodiversity-pledge-announced-at-cop15 
4 Summary minutes of the October meeting are available at https://www.whebgroup.com/media/2021/11/202110-Summary-minutes-final.pdf
5 https://www.smurfitkappa.com/newsroom/2020/smurfit-kappa-announces-new-partnership-with-wwf
6 Shareholders for Change is a group of European institutional investors involved in active engagement on sustainability issues.
7 Arcadis Biodiversity targets: No net biodiversity loss will occur at Arcadis sites (based on land intake changes and mean species abundance scores). For sites with > 20% open area, Arcadis will deliver a biodiversity net gain of 10% by 2030 .
8 For more on WHEB's model of positive impact please see https://www.whebgroup.com/assets/files/uploads/20211014-impact-investing-in-listed-equtities-whebs-approach.pdf
9 These two are Smurfit Kappa and Novo Nordisk (held in WHEB's European strategy).