The future of life science tools: from pandemic response to sustainable solutions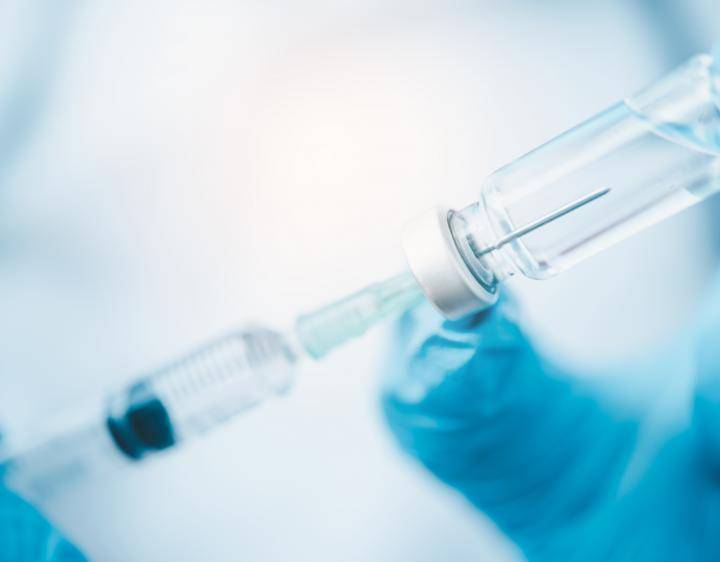 The life sciences industry played a central role in tackling the COVID-19 pandemic. Historically, it has taken a decade on average to develop a new vaccine. During this pandemic, scientists developed several vaccines at an unprecedented speed of less than a year. This remarkable achievement showcases the vital role that life sciences research played in combating the pandemic and shaping the future of drug and therapy development.
Many factors contributed to the speed of vaccine development. Decades of life sciences research and experience in related infectious diseases provided the foundation for the development of the new vaccines. Advancements in technology and a series of breakthroughs in genome sequencing allowed the coronavirus genome sequence to be published just weeks after the first COVID cases were discovered. This compared to a period of over five months to sequence the genome for Severe Acute Respiratory Syndrome (SARS) when it broke out in 2002.
These achievements were made possible through the advancements in life science tools and equipment, which serves as the backbone of scientific research. These unsung heroes, the life science tools companies, play a crucial role in enabling these significant accomplishments. However, many of them are currently facing a multitude of challenges due to the aftermath of the pandemic.
Current challenges
Life science tools companies experienced rapid expansion during the pandemic to meet the increased demand for testing kits, lab equipment and related supplies for manufacturing vaccines. Following the end of the pandemic, the demand for testing kits and vaccines has faded. Many customers had also stocked up on supplies due to fears of supply chain shortages during the pandemic. As the supply chain has normalised, many organisations are now in the process of de-stocking their inventories. This transition poses a temporary reduction in sales for life science tools companies.
The life sciences industry heavily relies on biotech funding for research and development. However, since the boom in venture capital funding from 2018 to 2021, the biotech industry has experienced a slowdown in funding.1 The collapse of Silicon Valley Bank exacerbated the situation as it provided financing to roughly half of the US venture-backed life sciences companies. The reduction in capital has led to a slowdown in research projects and in turn reduced the demand for life science equipment.
Impact of life science tools
Despite the current challenges, life science tools companies continue to make meaningful contributions to life science research and development. These tools enable advancements in healthcare and environmental solutions. Life science tools facilitate the discovery and development of new drugs, therapies, and diagnostic tools. For instance, our portfolio companies Thermo Fisher and Danaher provide essential tools for genomics research, enabling companion diagnostics and precision medicine. Their equipment enable scientists to analyse DNA, RNA, and proteins, leading to breakthroughs in cancer research, infectious diseases, and rare genetic disorders.
Life science equipment also plays a significant role in addressing environmental challenges. For example, our investee company Agilent Technologies offers technologies for environmental monitoring and analysis. These tools can be used to conduct environmental impact assessments to evaluate the potential effects of infrastructure projects. DNA analysis and genetic profiling can help conserve endangered species and manage biodiversity. Many life science tools are used for climate change research, assisting in understanding the impacts of climate change on ecosystems. Other applications include the development of alternative proteins such as lab-grown meat and optimisation of the efficiency of biofuel production.
Promising future for life science tools companies
Life science tools companies are well-positioned to benefit from the ongoing growth in the biopharmaceutical industry. By the end of 2022, the number of biologic approvals overtook that of small molecules for the first time.2
The development of new biologic drugs and therapies, such as monoclonal antibodies and recombinant proteins, requires sophisticated tools and equipment for manufacturing and analysis. Companies with expertise in these areas, like Thermo Fisher and Danaher, are poised to thrive as the demand for biologic therapies continues to rise.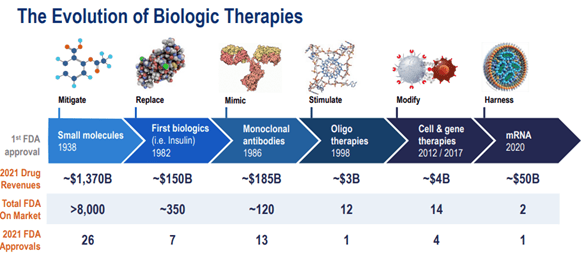 Another key growth driver for life science tools companies is cell and gene therapy. While most cell and gene therapies are still in early-stage clinical trials, they hold tremendous potential for revolutionising medical treatments. Cell and gene therapies can address the underlying causes of diseases at the cellular and genetic levels, potentially providing permanent cures for certain diseases that were previously considered incurable. Life science tools companies are crucial in providing the technologies for cell culturing, gene editing, genetic analysis as well as bioproduction.
These companies also see opportunities to tackle growing issues like PFAS (per- and polyfluoroalkyl substances) contamination. Known as 'forever chemicals', PFAS are ubiquitous in the environment due to their extensive use in many applications such as non-stick cookware and fire-fighting foams. Agilent collaborates with leading researchers to develop analytical tools and extraction methods to remove PFAS from drinking water. Similarly, Thermo Fisher provides a range of solutions for the detection of PFAS in water, soil and the air.
Life science tools companies are continuously pushing the boundaries of technology to meet the evolving needs of the scientific community. For instance, Agilent Technologies acquired artificial intelligence technology last February to automate the labour-intensive tasks of gas chromatography/ mass spectrometry data analysis to improve laboratory workflow efficiency. Advancements in automation, robotics, data analysis, and imaging technologies are enhancing the efficiency and accuracy of life science research.
While life science tools companies are currently navigating through challenging times, the social and environmental impact of these companies cannot be overlooked. Their contributions to healthcare advancements and environmental solutions are significant and hold the potential to transform lives and protect the planet. The growing need to find innovative solutions to combat climate change and healthcare challenges underpins their attractiveness as long-term core holdings in our strategy.
1 https://www.mckinsey.com/industries/life-sciences/our-insights/what-are-the-biotech-investment-themes-that-will-shape-the-industry
2 https://www.nature.com/articles/s41587-022-01630-6.